Exchange
A cost-efficient alternative that secures availability with speed
Exchanging your parts cuts the delivery time and costs for many components, which makes it more cost-efficient than buying new ones. For selected equipment, we offer an exchange program for critical components and genuine spare parts, all refurbished according to Alfa Laval standards, to guarantee the high quality you expect. It is a cost-efficient alternative to traditional repair, and helps you increase speed turnaround.
Available exchange parts upon request:
Rotating assemblies
Separator bowls
Spindle cartridges
Gear boxes
Decanter conveyors
ECB brakes
DSC controllers
Sliding bowl bottoms
Compression tools
PHE plate packs
How it works
Our experts:
Retrieve your component and refurbishes to Alfa Laval standard
Provide you with a replacement part during the refurbishment
Keep a stock of selected refurbished parts in certain countries
Kā mēs varam Jums palīdzēt?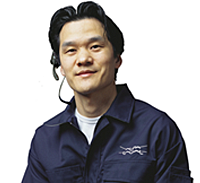 Lūdzu sazinaties ar mums, ja Jums ir jebkādi jautājumi.
Desmit galvenie padomi, lai jūsu Alfa Laval aprīkojums būtu vislabākajā stāvoklī