Calibration
Specially trained experts at your service
To keep your equipment performing at the required level and to maintain a safe operation, accuracy is vital. Our experts are specially trained to perform calibration on specific equipment. It's a good way to fulfill legal requirements and optimize performance.
How it works
Our experts:
Ensure that specific equipment is calibrated
Provide documentation and certification that fulfill legal requirements
Perform calibration on site but also at Alfa Laval service centres.
Kā mēs varam Jums palīdzēt?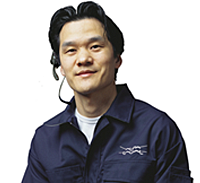 Lūdzu sazinaties ar mums, ja Jums ir jebkādi jautājumi.
Desmit galvenie padomi, lai jūsu Alfa Laval aprīkojums būtu vislabākajā stāvoklī
Part of Alfa Laval Maintenance Services