Alfa Laval at Circular Initiative 2023: Accelerating scaling-up through partnerships across the value chain
We're thrilled to share that Alfa Laval has been invited to participate in Circular Initiative for the third time! This dynamic gathering unites leaders from diverse sectors, all determined to drive the transition toward a circular economy. Our Head of Clean Technologies & VP of Energy Division, Madeleine Gilborne, and Chief Sustainability Officer, Anna Celsing, will present "Accelerating scaling-up through partnerships across the value chain."
Initially conceived by Stena Recycling, the Circular Initiative empowers businesses, innovators, academia, and policymakers to foster circular practices. This year, the focus is on scaling circular initiatives and learning from industry case studies.
Alfa Laval will share experiences from the Re-Made to matter programme, introduced two years ago in collaboration with Stena Recycling, a Swedish-based company that provides sustainable waste management and recycling services to businesses and communities. This exchange programme allows the recycling of old heat exchangers when upgrading to more energy-efficient models. The primary objective is to recover up to 100% of the valuable metals in old heat exchangers while enabling efficiency improvements for energy savings and a reduced carbon footprint.
Reducing our carbon footprint is central to Alfa Laval's strategy; we have set a bold target to become carbon neutral by 2030. To achieve this goal, we recognize that partnerships are essential to unlocking innovative solutions that speed up our sustainability efforts. One such collaboration has already been established with the Nordic and US-based steel company SSAB to develop recyclable, fossil-free steel heat exchangers. Alfa Laval has also teamed up with Boliden, a Swedish mining and smelting company, to use their Low-Carbon copper to produce heat exchangers.
Join the Circular Initiative 2023 livestream to find out more. Sign up for free here.
For further information, please contact:
Therese Tonning, Marketing Communication Manager
Business Unit Brazed & Fusion Bonded Heat Exchangers, Energy Division, Alfa Laval
Phone: +46 46 36 72 09
E-mail: therese.tonning@alfalaval.com
This is Alfa Laval
Alfa Laval is a world leader in heat transfer, centrifugal separation, and fluid handling and is active in the areas of Energy, Marine, and Food & Water, offering its expertise, products, and services to a wide range of industries in some 100 countries. The company is committed to optimizing processes, creating responsible growth, and driving progress to support customers in achieving their business goals and sustainability targets.
Alfa Laval's innovative technologies are dedicated to purifying, refining, and reusing materials, promoting more responsible use of natural resources. They contribute to improved energy efficiency and heat recovery, better water treatment, and reduced emissions. Thereby, Alfa Laval is accelerating success for its customers, people, and the planet and making the world better every day.
Alfa Laval has 20,300 employees. Annual sales 2022 were SEK 52.1 billion (approx. EUR 4.9 billion). The company is listed on Nasdaq Stockholm. www.alfalaval.com
About Circular Initiative 2023
Circular Initiative 2023 will be filmed and broadcast online on November 14 between 09:00 - 12:30 CET. It boasts an impressive programme featuring speakers from companies such as Electrolux, Alfa Laval, ABB, Outokumpu, IKEA, and SEB. The event is open and free for everyone to join upon registration.
Alfa Laval's topic for presentation: Accelerating scaling-up through partnerships across the value chain.
To view the full agenda and sign up, visit the website.
Speakers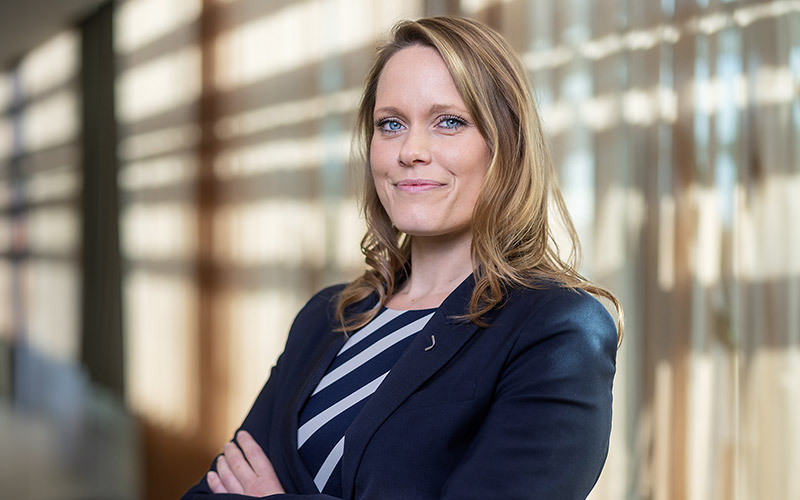 Madeleine Gilborne
Head of Clean Technologies & VP of Energy Division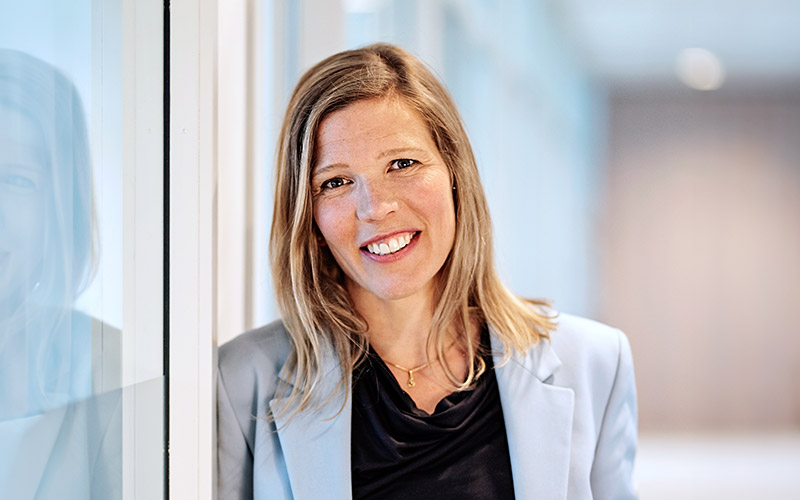 Anna Celsing
Chief Sustainability Officer