Plate heat exchanger upgrades
To optimize performance to meet current process requirements with minimum energy consumption, Alfa Laval offers three plate heat exchanger upgrade services through our highly qualified service engineers.
Material upgrade
Ensures plate and gasket materials meet current process media and temperature requirements thereby prolonging the service interval between plate and gasket replacement. This helps reduce downtime and extend plate service lifetime.
Plate heat exchanger redesign
Ensures the plate heat exchanger configuration meets current process requirements. Includes material upgrades and plate pack extensions and provides access to technological advances to ensure that you take advantage of the latest technologies and developments.
Optimize for every stage of life
Find out how to boost your bottom line by adapting your plate heat exchangers to process changes that involve a:
Kā mēs varam Jums palīdzēt?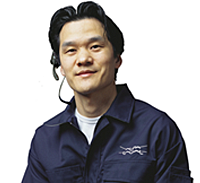 Lūdzu sazinaties ar mums, ja Jums ir jebkādi jautājumi.
Optimize PHEs for every stage of life