Optimize for increased capacity
As your business grows, you may need to increase production capacity. To maintain production quality, you need to add plates to handle increased flow, prevent heat loss and optimize heat transfer efficiency. Otherwise, you risk changes in pressure drop and fluid velocity that can compromise product integrity.
A cane sugar processing plant, for instance, planned to raise production capacity by 20%. To handle the increased throughput, it was necessary to increase the surface area for heat exchange by extending the plate pack at a one-time cost of EUR 11,000.
This ensured that the heat exchanger obtained the target outlet temperatures without energy loss that can affect the bottom line. The result? Additional heat recovery of 794 kW, which amounts to EUR 238,200 in annual savings.
To realize the full potential of your heat exchangers, contact your local Alfa Laval representative or authorized Alfa Laval service partner today.
Calculated payback time
| | |
| --- | --- |
| Plate pack extension cost | EUR 11,000 |
| Annual savings | EUR 238,200 |
| Payback time* | Less than a month |
* Based on 6000 operating hours per year, a recovery increase of 794 kW and energy costs of EUR 0.05 per kWh.

Kā mēs varam Jums palīdzēt?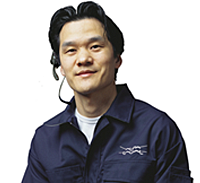 Lūdzu sazinaties ar mums, ja Jums ir jebkādi jautājumi.
Optimize PHEs for every stage of life