Olmi quench exchangers systems are the core heat transfer equipment in ethylene production processes. As a trusted equipment and service provider, Alfa Laval optimizes quench exchangers along with ancillary items, such as steam drums and piping, to withstand fouling, erosion and corrosion. The results? Reliable performance, continuous uptime and maximum ethylene productivity and yield.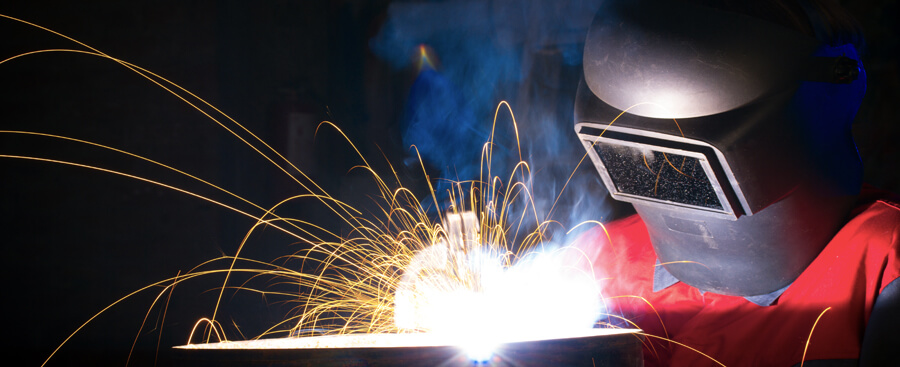 About Alfa Laval Olmi
Having produced heat exchangers for high temperature and high-pressure applications for more than 80 years, we know how to design, manufacture, commission and service your next heat exchanger for maximum efficiency and reliability.
Each Alfa Laval Olmi heat exchanger is custom made and draws on the full body of application knowledge that we have built over the decades. We make sure your heat exchanger provides low costs, great performance and a long service life by optimizing it according to your specific requirements and operating conditions.
World-leading engineering expertise
With a full team of thermal and mechanical design experts on board, our engineering department can take on your most complex heat exchanger design challenges. Working together with our welding and manufacturing experts, they push the design
boundaries and come up with new, smart solutions that result in higher reliability and lower investment costs.
Our engineers can advise you on the best materials to use based on your operating conditions and process media. They help you find the materials that offer an optimum balance between CAPEX and OPEX by performing a total-cost-of-ownership analysis.

Welding – our core competence
The durability of a heat exchanger operating at extreme conditions is highly dependent on the quality of the welds. Even minor imperfections can cause breakdowns and costly service stops.
Our welding engineers and welding coordinators are all EWE and EWT certified. Our welders are all EN and ASME certified and are experts in welding exotic materials and joining dissimilar materials.
Testing
We perform rigorous pre-delivery testing on every heat exchanger that leaves our workshop. Our inspectors are certified to NDE Level II and III according to SNT TC1A and EN9712. We perform a range of non-destructive tests including ultrasonic NDE, X-ray and gamma ray tests, hydro tests, pressure tests using helium and dye penetrant tests.
For the toughest applications
Alfa Laval Olmi heat exchangers are used in some of the most demanding positions in petrochemical plants, refineries, oil and gas production facilities and power stations around the world. Year after year these process-critical units continue to deliver high performance and stable operation.
Petrochemical plants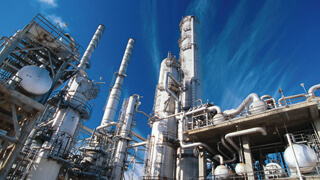 Quench coolers (TLEs, PQEs, SQEs, TQEs) for ethylene plants
Urea strippers and carbamate condensers
Process gas boilers for ammonia, methanol and syngas plants, including steam drums, superheaters and feed water pre-heaters
High-pressure/high-temperature process shell-and-tube heat exchangers
High-pressure/high-temperature process air cooled heat exchangers
Melamine tubular reactors
Refineries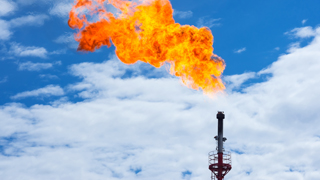 Shell-and-tube heat exchangers for highpressure/high-temperature positions
Feed-effluent interchangers for hydro processing plants
Process gas boiler packages for hydrogen production
Special heat exchangers for hydrogen production
Air-cooled heat exchangers for reactors and column effluents
Oil and gas production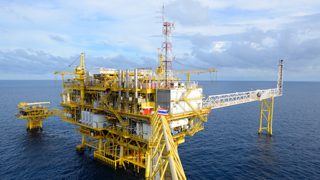 Shell-and-tube heat exchangers for natural gas compression and oil treatment
Air cooled heat exchangers for:
Natural gas compression cooling in enhanced oil recovery processes (onshore and offshore)
Natural gas compression cooling in highpressure gas transmission (onshore)
Power stations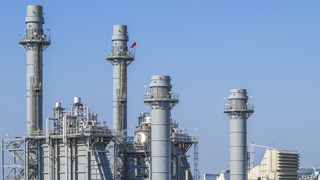 Gas turbine once-through coolers
Steam generator packages for thermal solar plants
High-pressure feed water pre-heaters and steam drums
Our service offer
Commissioning
Troubleshooting
Audits
Repairs and reconditioning, including advanced welding and post-welding heat treatments
Supervision, engineering and project management
All types of testing (ultrasonic, X-ray and gamma ray, hydro, pressure, dye penetrant, etc.)
Supply of material and spare parts
Supply of equipment required for the service
Training
Production faclities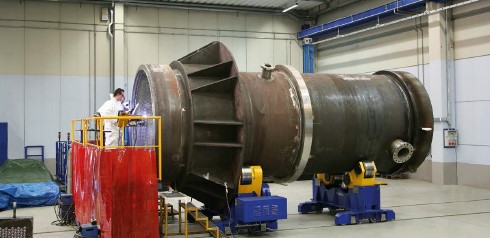 65,000 m2 (700,000 sq ft) workshop

900 m2 (9,700 sq ft) cleanroom for assembly, welding and testing

of non-ferrous, high alloy metal equipment. This prevents iron and

dust contamination

Precision drilling of tubesheets is performed in our CNC threespindle

drilling machine

Shot blasting, painting and flame metal coating facilities

Ultrasonic test equipment

Helium mass spectrometer equipment, magnetic particle die

penetrant equipment